La Vie Dans Une Marionette
This whimsical story of a Pianist and his Puppet will have you falling off your seat in laughter! Packed full of hilarious moments and surprises, the White Face Crew combines physical theatre, dance, clown and mischief to bring to life the tale of a lonely pianist and the puppet he buys to keep him company. Fun for the whole family!
This charming and melodramatic show tells the story of a lonely pianist and his only friend, who just happens to be a puppet. Cleverly combining elements of mime, hip-hop, live music, physical theatre, clowning and commedia dell'arte, La Vie features original songs composed by Claire Cowan. Created by Tama Jarman, Justin Haiu and Jarod Rawiri, the 2017 Edinburgh Festival Fringe Season features performers Tama Jarman, Chris Ofanoa, Nikki Bennett
'La Vie Dans Une Marionette' premiered at Auckland Fringe Festival 2013, to critical acclaim and a Fringe Award nod from Auckland Arts Festival. Since it's 2013 premiere it has been performed throughout New Zealand at Kia Mau Festival Wellington, Auckland Matariki Festival Hawkes Bay Arts Festival, One One Six in Whangarei. 'La Vie Dans Une Marionette' had its international debut at the Yirramboi Festival in Melbourne in May 2017, followed by a season at the Gilded Balloon during Edinburgh Festival Fringe 2017.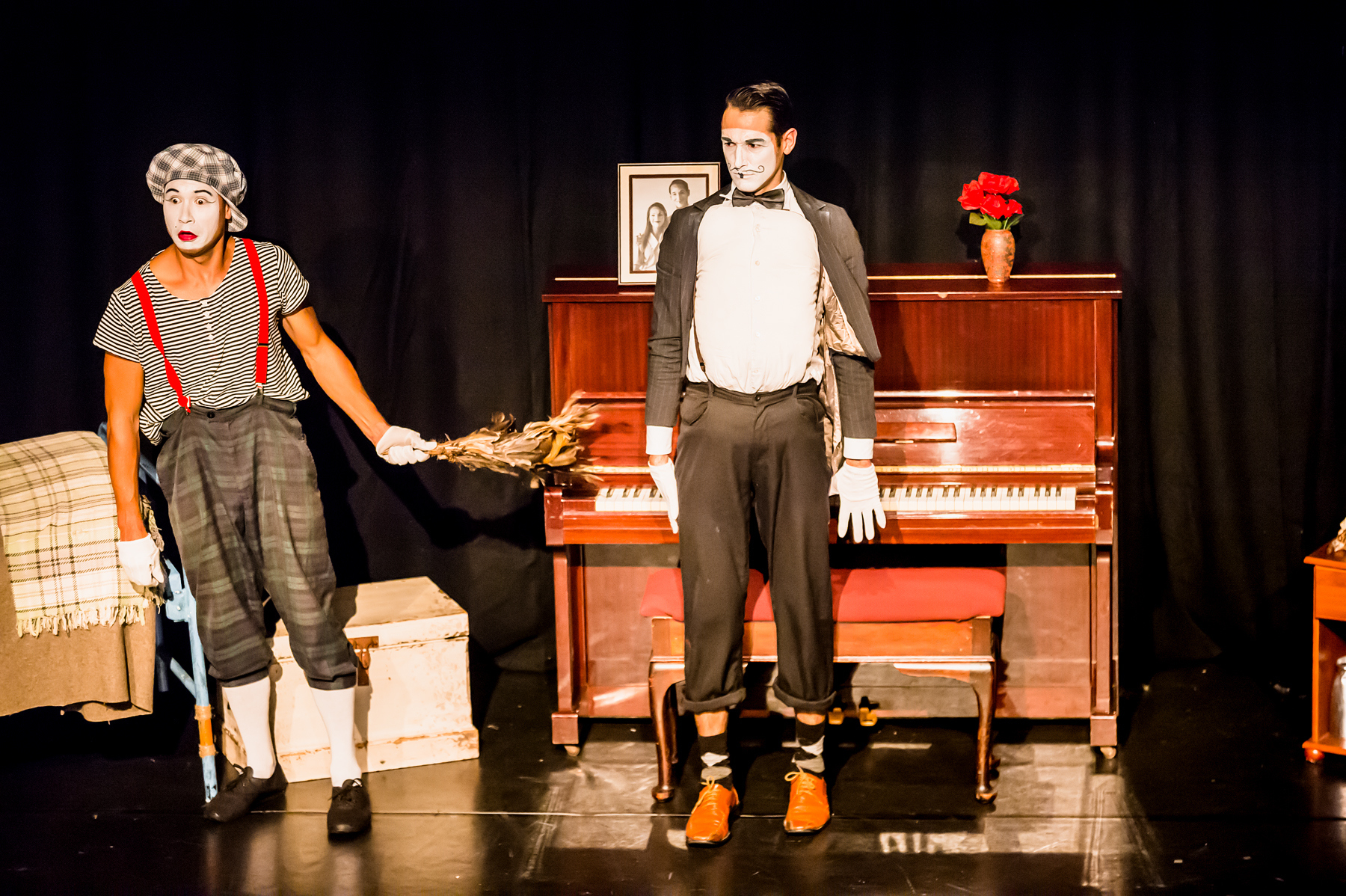 Filled to the brim with a combo of hilarious moments and sublime physical story-telling Double Derelicts follows the antics of two colourful street characters who love to hate each other. When the weather turns to custard after a sour gentleman turn up on the scene, will the two derelicts get to the bottom of the problem and turn his frown upside down?
'Double Derelicts' premiered in 2014 at NZ Dance Festivals Tempo Auckland and The Body Festival, Christchurch, after White Face Crew were overall supreme winners at Short & Sweet Dance with 'Double Derelicts'. Created by Jarod Rawiri, Justin Haiu and Tupua Tigafua, 'Double Derelicts' has toured New Zealand to Kia Mau Festival Wellington (2015), Auckland's Matariki on the Move programme(2015), Centrepoint Theatre in Palmerston North (2016), Hawkes Bay Arts Festival (2015) and Hamilton Gardens Festival (2017).