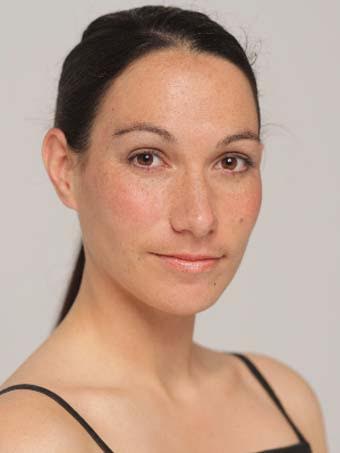 Betsy & Mana Productions is a producing house that supports independent artists to develop, create and present contemporary performance. Alongside managing the White Face Crew, Betsy & Mana Productions produces other productions and development initiatives with a focus on Maori theatre and dance, and unique New Zealand stories.
Betsy & Mana Productions is led by Producer Dolina Wehipeihana. Dolina started her career in the performing arts as a contemporary dancer. A founding member of leading indigenous dance company Atamira Dance Company, Dolina managed Atamira from 2002 – 2010 alongside dancing with the company and dancing with other companies. Her career highlights include working with New Zealand companies Touch Compass, Curve, and Black Grace and in various projects such as Mary-Jane O'Reilly's Limbs Retrospective, and Tanemahuta Gray's Maui: One Man Against The Gods.
Dolina moved from producing dance to producing for theatre including the plays Flintlock Musket by Kirk Torrance, The Mooncake and the Kumara by Mei-Lin Te Puea Hansen with co-producer The Oryza Foundation for Asian Performing Arts. Dolina is also a choreographer, working on interdisciplinary projects such as Tawata Productions The Beautiful Ones, and choreography for the acclaimed NZ movie BOY. Dolina is currently Head of Programming at the Auckland Arts Festival, Chair of Atamira Dance Collective Charitable Trust, and a member of the PANNZ Executive Committee (Performing Arts Network New Zealand).
Tama Jarman is a freelance actor, dancer and performer based in Auckland, New Zealand. A graduate of South Seas Film and TV School, Tama has appeared in short films and TV productions including Everest and Erebus: Into the Unknown. He has worked with renowned NZ physical theatre company Red Leap Theatre in The Arrival, touring to Sydney, Wellington and Hong Kong in 2010 and to Macau in 2012. Tama is a founding member of White Face Crew, recently performed with Touch Compass Dance Company, and is currently in post-production for his first short film he has written and directed 'Sail Away'.
Justin Haiu is an Auckland based choreographer and dancer. He has worked professionally with major NZ dance companies including New Zealand Dance Company, and Black Grace, and was the was the inaugural Pacific Dance Fono's Artist in Residency, a recipient of the Emerging Artist Pasifika Award, and winner of the Tempo Auckland Festival of Dance's emerging choreographer award in 2009. Justin shot to fame in NZ as the runner-up of the inaugural season of 'So you think you can Dance' and performed in The Lion King production. Justin choreographs his own productions alongside working with the White Face Crew, and also performed and toured extensively with physical theatre company Red Leap Theatre in The Arrival and Paper Sky.
Jarod Rawiri is a well-known Maori actor, who has performed in numerous plays and films in NZ. Best known for his on-going role of Mo Hannah on NZ's well-loved daily soap Shortland St, Jarod's theatre performances include Tu, The Prophet, and I, George Nepia by Hone Kouka for which he won Best Overall Performance at the 2011 Chapman Tripp Awards. He has had key roles in Auckland theatre company Silo Theatre's productions of Angels in America (2014), The Brothers Size (2011) The Cut, Lobby Hero (2007) and Take me Out (2006) and The Arrival by Red Leap Theatre (Auckland Festival 2009, Sydey, Hong Kong, NZ International Festival, Korea). His film performances include feature films Matariki and Fantail, and short films Laundy and I'm Going to Mums.
Nikki Bennett was the first female member of White Face Crew. Nikki has worked professionally in her craft from a young age. She fulfilled an early life dream to study and live in Paris attending Ecole Philippe Gaulier, and also trained with Mick Barnfather, John Bolton and Keith Johnston. Nikki has worked with NZ theatre companies Theatre Stampede, Silo, AK theatre company, ConArtists, Auckland Theatre Sports, Red Leap, Healing Through Arts and White Face Crew, alongside film and TV and voice over work. She has also devised her own show, is a long time member of Auckland Theatre Sports, and engages in corporate perfomrances, mask work, MCing. Her work has taken her from performing in Japan, to performances on international cruise ships. Nikki believes strongly in story telling and having a good laugh, the skills of listening, team work, and always knowing you're never too old to play and be adventurous.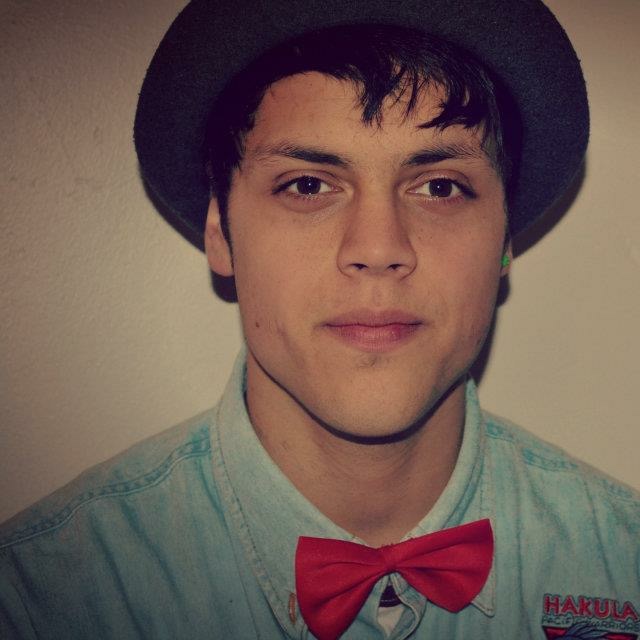 Chris Ofanoa is a graduate of the UNITEC Performing and Screen Arts degree, following an introduction to contemporary dance through the Urban Youth Movement under Black Grace in 2010 and 2011. Chris dances professionally with The New Zealand Dance Company, performing in the 2015 Australasian Tour of Rotunda, and Lumina premiere season, national tour and 2016 tour to Germany and Holland. Chris is also a dancer and choreographer in the Auckland hip hop crew Freshmans Dance Crew. Chris was a finalist in the 2016 Rolex Mentor and Protégé Arts Initiative, and joined White Face Crew in 2017.